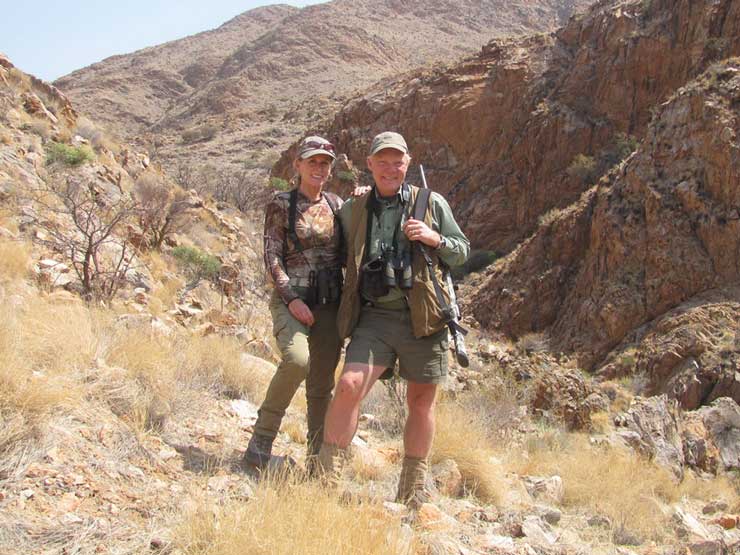 With current baggage restrictions, it's advisable to pack light. This is generally possible on an African safari because weather is usually mild and, unlike hunting camps in many areas, laundry is done on a more or less daily basis.
Camouflage is becoming more common in Africa, and restrictions against wearing it have generally been lifted. Whether camouflage or solid, neutral green is the preferred color. You should have at maximum three changes of clothing.
Fabric chosen should be quiet to avoid scratching noises in brush and should be rugged enough to withstand vigorous handwashing. Cotton is always a good choice.
Whether you wear short or long trousers or sleeves is a personal choice. Most PHs wear shorts. Shorts are quieter in brush and cooler during the heat of the day but mean more exposure to the sun and (probably) more scratches from thorns.
Do not underestimate how cold it can be during the African winter (June to August), which corresponds with the peak safari season in southern Africa. In addition to layered outerwear for cold mornings and rapidly cooling evenings, bring a warm watch cap or balaclava and gloves.
Rain is extremely unlikely between June and October, but it is not impossible. Light rain gear can also double as an extra layer.