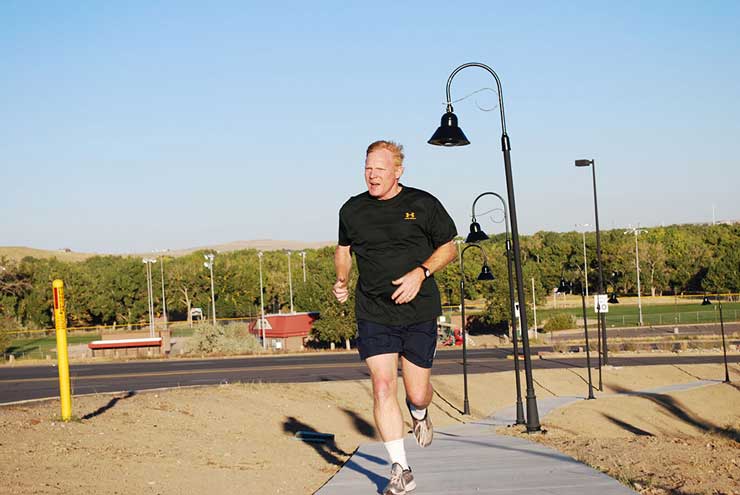 Most African hunting is neither marathon running nor sheep hunting, and it can be enjoyed by hunters of all ages, including hunters with most types of physical limitations. However, as with most hunts, a safari is most enjoyable and will generally be more successful if a hunter spends as much time as possible getting into the best conditions his or her health and age allow.
Most African hunts require a fair amount of walking, and the best exercise for walking is just that: Walking! If you train so that you can walk in hilly country for just an hour without becoming winded, you will be ready for most shots when your professional hunter (PH) sets up the sticks.
Extremely successful safaris yielding many great trophies have been accomplished from wheelchairs. There are usually many options, but if you have any physical limitations, it is essential that you convey them to all prospective outfitters or PHs before booking the hunt.