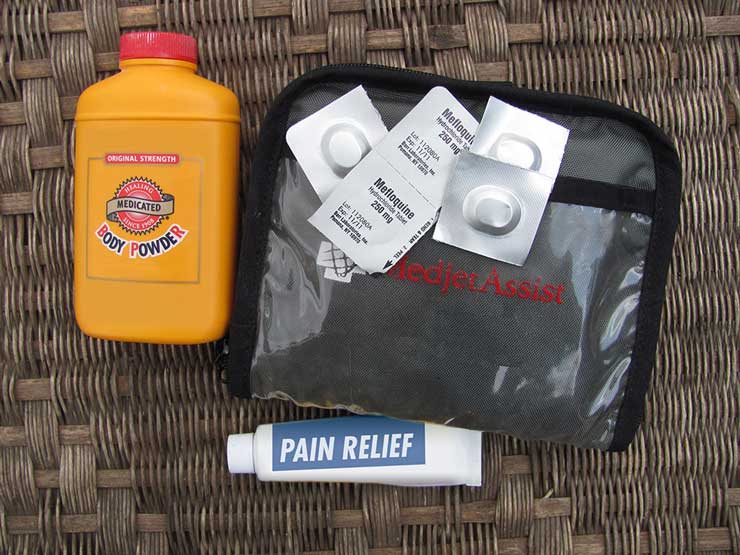 Always consult your doctor before planning any distant hunt or before beginning a training regimen for any hunt. That said, medical preparations for most plains game safaris are minimal.
Inoculations. The Centers of Disease Control and Prevention (CDC) maintains a listing of required and recommended inoculations by country. Again, consult with your doctor before taking any medications, but "required" and "recommended" mean just that. You can expect to be required to show proof of a required inoculation in order to gain entry to a country, while recommended inoculations are at your discretion. It's important to check the current listings, but typically, there are no required inoculations for Namibia, South Africa, or Zimbabwe (the site of most plains game safaris). Countries to the north often require a current yellow fever vaccination.
Malaria prophylaxis. Much of Namibia and South Africa are malaria-free, but a malaria prophylaxis is recommended for the majority of the African continent. Numerous malaria preventives are available—all by prescription—so discuss the best option with your doctor.
Medical evacuation membership. African hunting is generally safe, but in the case of an accident or sudden illness, medical evacuation from a foreign country can be catastrophically expensive. Several firms offer medical evacuation memberships that will cover these expenses if evacuation is necessary. This coverage is a good idea any time you are away from home, so annual membership is ideal for people who travel regularly. If this is not the case, short-term membership is available to cover the period of your safari.