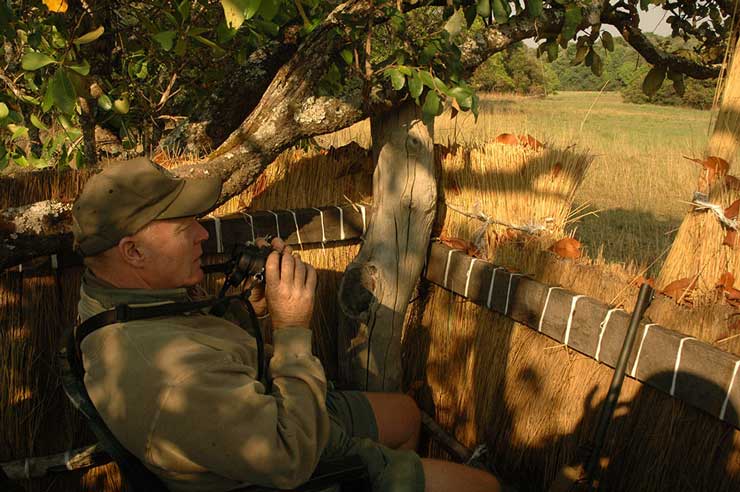 The majority of archery hunting in Africa is done from stands over waterholes. It is not nearly so common in rifle hunting, and in some areas, hunting is actually illegal within a specified distance of any water source. However, on private land, this rule generally does not apply.
Sitting in a stand or blind over waterholes can be extremely productive for certain species at certain times of the day. Stand-hunting at dawn and dusk is familiar to most American deer hunters, but in Africa, stand-hunting for warthogs, kudu, and other species is often most productive during the heat of the day—from late morning until mid-afternoon.
The waterhole is also a great place for game photography. It's no different from stand-hunting anywhere else. Whether elevated stands or ground blinds, the stand is set downwind from likely approaches, and the keys are to be quiet, still, and watchful.